Why Organic Endeavors?
/ôrˈɡa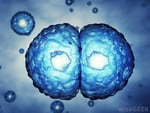 nik/ : of, relating to, or derived from living organisms or carbon compounds; forming an integral element of a whole or having a systematic coordination of parts; of, relating to, or constituting the law by which an organization exists.
To be organic is the science of being alive and to be structured for growth, and that is what we do for businesses - we structure them for growth.
Most agencies might give you a cool new logo, a new website, a new strategy, or a new campaign, but then what? How do you know what worked? We help you build a marketing and sales growth infrastructure that you can execute on in order to build deeper relationships with your prospects and customers.
We use HubSpot and SalesForce Marketing Automation and CRM platforms to be the basis of your growth infrastructure. This way, the science of your growth becomes clear because you can measure it. This way, everyone can see it and collaborate on the same platform. This way you can scale your growth.
Our Services
Targeted Go-To Market Strategies

Account Based Marketing Strategies

CRM (Customer Relationship Management) Setup, Configuration, Management and Integration

MA (Marketing Automation) Integration

Sales Enablement & Playbooks

Lead Generation and Pipeline Optimization Techniques

Analytics, Reporting, Dashboards and ROI
Who We Are
Allen Helms
President & Executive Director
Allen has been helping Atlanta-based organizations set up Sales & Marketing automation systems for over 20 years. As both a certified SalesForce and HubSpot consultant, he is uniquely qualified to design, implement, and then manage either platform to achieve your sales & marketing growth goals.